About the VRA
The Vehicle Remarketing Association (VRA) was established in 2010 to represent the interests of businesses involved in all aspects of the used car sector – from valuation to preparation, from transportation to sale, from franchise dealer to car supermarket.
Today, we are one of the most respected voices in the motor industry and represent organisations involved in processing more than 1.5 million used cars, vans and trucks every year.
The key objectives of the VRA are:
To create better awareness of the activities of professional remarketing
To raise standards and generate an accepted best practice across the industry for key disciplines like vehicle inspection
To provide a much-needed voice representing the sector in the trade and consumer media on issues which affect remarketing suppliers and customers
To deliver an effective focal point through which major matters concerning those involved in remarketing can be addressed
To increase the profile and professionalism of the industry to ensure recruiting good quality people becomes much easier
To generate views and opinions of the industry for use in lobbying for the greater good of the remarketing sector
To create a forum where members can network, exchange views, debate key topics and share best practice
Meet the VRA board
My career in the automotive industry spans more than 20 years, starting out in the retail environment, culminating in being the managing director of two franchises and a Masters Degree Student in Strategic Automotive Management. To broaden my knowledge, I then worked for vehicle manufacturers and finally in automotive supply chain technical services in my current role as Director of Sales and Marketing at C Walton Ltd (Bruntingthorpe).
With a history of more 30 years of success, promotions and career progression, I am a highly successful automotive specialist with a wealth of knowledge gained at the most senior levels whilst working for blue-chip businesses within this sector. I pride myself on being able to deliver a clear, concise and positive corporate message through my established networks and strong media relationships.
Board members
My background covers a broad area of the automotive business, having served 35 years with Inchcape Retail with responsibility for used cars, purchasing & remarketing, business development and strategy. I am a founding member of the VRA and now provide a consultancy and advice service to businesses in the UK and Europe.
Graham Howes
(CD Auction Group)
With more than 20 years of experience in the automotive industry I am now the Commercial Director for CD Auction Group. I have extensive experience in marketing and communication, business and strategic development and customer management. As one of the founding members of the VRA, I'm keen to continue its growth and success.
Denis Keenan
(KeeResources)
I have more than 35 years of experience in the automotive industry, having had the opportunity to run several leasing companies. In 2000, I founded KeeResources and have been CEO ever since. I enjoy being involved in every aspect of the business and over the last few years it's been great to join the VRA as a director.
I'm an industry expert and business leader with 33 years experience in the UK and European market, focussed on the valuation, forecasting and remarketing of new and used cars in both the wholesale and retail sector. I'm also adept at leadership and transformation of businesses to the digital era.
Gary Xuereb
(DMN Logistics)
I have been in the logistics and remarketing industry since 1984 and held senior roles both as a supplier and buyer of industry services in high volume business operations and sales. I have an in-depth knowledge of the supply chain process and defleet activity. I joined DMN Logistics in 2018 as a business consultant.
Marcus Blakemore
(Gain Solutions)
Currently the Managing Director of Gain Solutions with more than 20 years of varied experience in the retail motor industry, the last 15 of which have been spent in senior management roles. I have extensive commercial experience of the UK remarketing and used vehicle market place, covering cars and light commercials.
Jayson Whittington
(Glass's)
I have worked in the motor industry for more than 20 years gaining valuable experience working with a manufacturer, a dealer group, an auction group, a car supermarket group and am now Chief Editor – Car and Leisure Vehicles – at Glass's.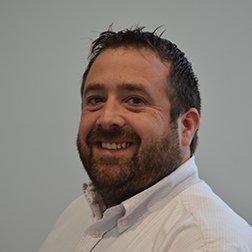 At home I am a proud father of three that love outdoor life and country living, and for the last 15 years I have been a business leader within AutoTrader working across sales, product and digital marketing. My passion is to maximise all opportunities and push the boundaries to unlock the future automotive.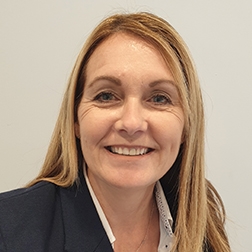 Kathy's career in the automotive sector spans more than 30 years across the vehicle rental, contract hire and remarketing sectors. Currently, she is Client Services Director for BCA with responsibilities for departments such as sales support, client services, bid and tender, and implementation. She has worked across operational, sales, account management and people management disciplines, and is delighted to have the opportunity to support the VRA in its continued growth and success.