VRA members
As a VRA member, you are among the most well informed and proactive organisations in the remarketing sector.
All Counties Vehicle Logistics are one of the leading providers in the driven vehicle movement market and accommodate up to 30,000 vehicle moves per annum, We specialise in collections from public to dealer and dealer to dealer with comprehensive checks of the vehicle completed before payment is completed. Our collection and delivery locations range from anywhere within Europe with our customer base including the likes of Arnold Clark, Mercedes and Volkswagon, Just to name a few. Over the past 7 years, we have innovated new technologies to make the experience more transparent for our customers by investing a lot of money into a system to allow ourselves and the customer to have the full protection of the vehicles while carrying out their POCS and PODS which in return makes ACVL more efficient.
ADESA UK is an online vehicle remarketing provider for UK OEMs, fleet & leasing companies and dealers. We use a combination of industry expertise and cutting-edge technology to transform the way used vehicles are bought, sold and processed. We offer game changing UPSTREAM solutions to appraise and bring vehicles to market in under 10 minutes, revolutionising the traditional auction process and saving our customers both time and money. ADESA UK is part of the KAR Auction Services group of companies – providing complete end to end solutions in the wholesale remarketing industry.

Arval is a leading provider of vehicle funding and fleet management solutions. Owned by BNP Paribas, one of the world's best rated banks, we have more than 45 years of industry experience and lease around 160,000 cars and vans in the UK. Our customers range from small businesses and individuals with a single vehicle to large corporates with thousands. Alongside vehicle funding, we provide a full range of vehicle related products and services including vehicle maintenance, fuel management, accident management, breakdown recovery, short and medium-term hire, insured lease vehicles, telematics, full outsourcing and consultancy services. Selling more than 25,000 vehicles each year, our primary method of remarketing is Motortrade, an online platform for franchise and independent dealers.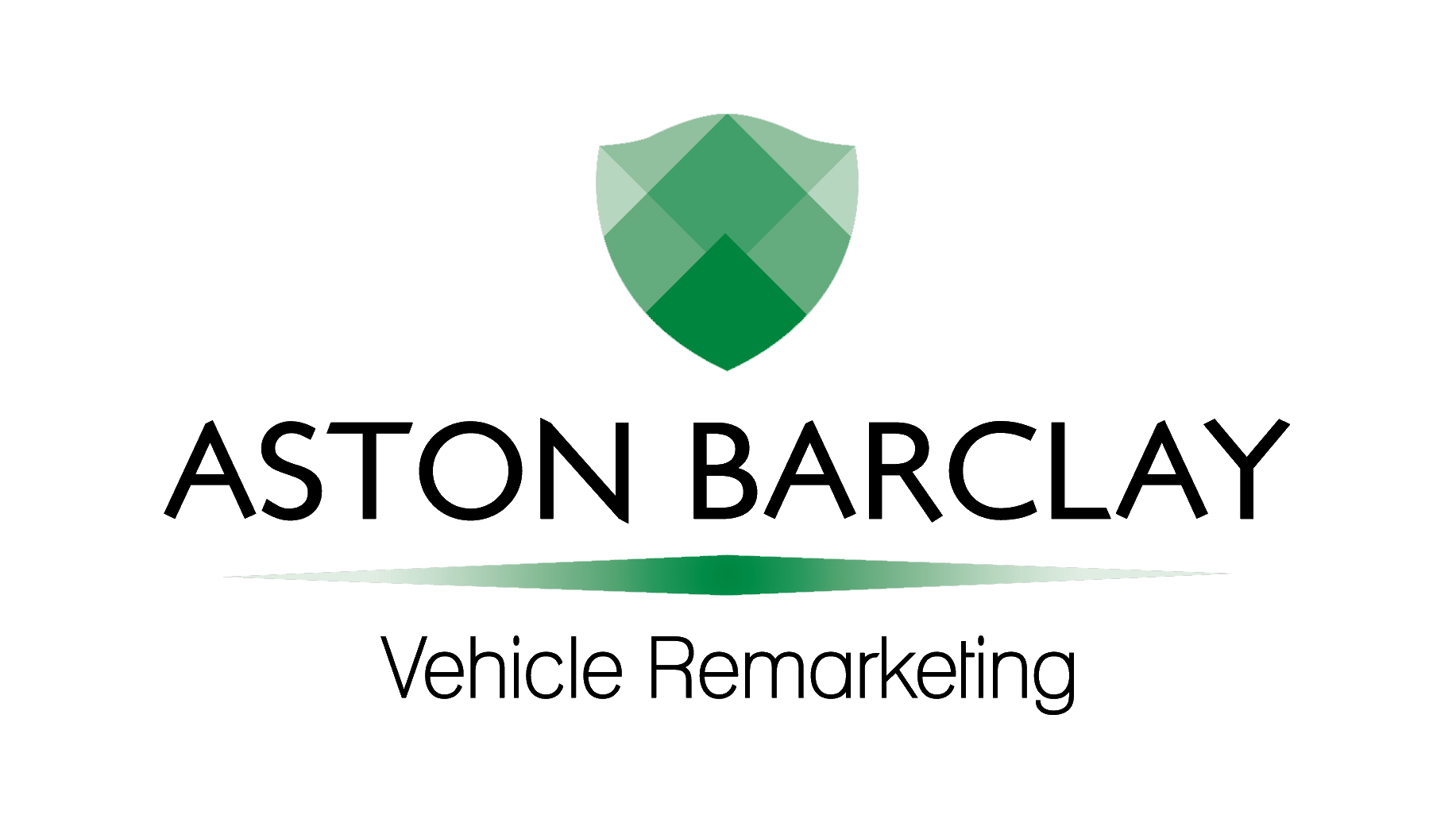 Aston Barclay is the UK's leading independent auction group, led by quality people driving the future of the remarketing industry through leading results, innovation, investment, excellence in technology and exceptional service. Established for over 35 years and operating from physical remarketing hubs coupled with a dynamic suite of online and mobile platforms, Aston Barclay sells in excess of 115,000 vehicles per year for leading fleets, dealer groups, OEMS, car supermarkets and independent traders.
Assured Vehicle Movements is a leading provider of nationwide driven vehicle solutions, specifically, for the car remarketing sector, but also for other automotive sectors. We set ourselves apart by providing a truly national service and not "cherry-picking" jobs but work in partnership with our clients to ensure all the difficult and awkward vehicle movements are given as much priority as all the easy ones. We believe it is mission-critical to embrace technology. We are a 21st Century, cutting-edge company, our software algorithms can plan hundreds of vehicle movements each day. This investment will enable us to deliver to our customers and provide standards of service to a new level in the trade plate sector and ensure these highest possible service standards are maintained. Reassurance from A to B.

Autofutura is a leading specialist provider of global data management software solutions to the leasing, rental, finance and OEM sectors of the automotive industry. We provide intelligent market data and a suite of fully automated software tools designed for new and used vehicle RV forecasting and re-evaluation.  Using logical and transparent methodology these address an extensive range of issues and information associated with RV risk analysis and management. Our customers are all at the forefront of the industry and include eight of the top 10 UK leasing companies. Their success is based on making informed strategic decisions in managing the risk on their combined fleet of more than 3 million vehicles. They recognise Autofutura as the right choice to help them make these decisions and manage their business effectively.

Auto Trader is the UK and Ireland's largest digital automotive marketplace. Auto Trader sits at the heart of the UK's vehicle buying process and its primary activity is to help vehicle retailers compete effectively on the marketplace in order to sell more vehicles, faster. Bringing together the largest and most engaged consumer audience, Auto Trader has over 88% prompted brand awareness and attracts an average of 55 million monthly cross platform visits a month, with circa 70% of visits coming through mobile devices. The marketplace also has the largest pool of vehicle sellers (listing more than 470,000 cars each day). Over 80% of UK automotive retailers advertise on autotrader.co.uk.
Redde Northgate is the leading integrated mobility solutions platform providing services across the vehicle life cycle. Listed on the London Stock exchange it is a constituent of the FTSE 250 Index. The company offers integrated mobility solutions to businesses, fleet operators, OEMs and other customers across seven key areas: vehicle rental, vehicle data, accident management, vehicle repair, fleet management, service and maintenance, vehicle ancillary services and vehicle sales. Redde Northgate provides services to customers - supporting over 500,000 managed vehicles - through a diversified fleet of over 110,000 owned and leased vehicles, more than 170 workshop, bodyshop and rental locations across the UK, Ireland and Spain and a team of over 6,000 automotive services professionals.
Our business is to handle the sale of vehicles on behalf of one group of customers – our vendors – and sell to another group – our buyers. Most of our customers are businesses from across the retail and wholesale motor industry.
Ben is a not-for-profit organisation that partners with the automotive industry to provide support for life to its people and their families. As an independent charity, our tailored, holistic care and support services enable people to navigate life's toughest challenges, empowering them to make lasting, positive change. Ben provides information, advice, guidance and managed referrals, where appropriate, to our network of 700 partner organisations, including debt advisors and mental health charities. We may also fund therapeutic interventions, family and relationship counselling, home adaptions, short breaks for families dealing with life-limiting or terminal illness and immediate help for those in crisis. Everyone who works, or has worked, in the automotive industry can access our confidential, free support services for themselves and their family dependents. Our depth of knowledge and holistic approach helps protect the automotive industry's most valuable asset – its people.
Cap hpi is recognised across the industry as the UK's premier provider of used vehicle values, future residual values, provenance and vehicle data. With the most comprehensive and accurate data sets available, cap hpi helps auction buyers and sellers get the right information they need to make the most profitable decisions and protect their reputation. Both cap values and the hpi check are unique to cap hpi and well known to auction goers, supporting both mainstream and specialist auction centres and remarketers.
Cazana was formed in 2012 and has grown over the years in the consumer space with a vehicle stock search and provenance check site that currently holds in the largest volume of cars for sale in one place with in excess of 730,000 individual vehicles for sale in the UK at any one time. In 2017 the company moved into the Automotive sector to provide a range of data science based vehicle valuation, forecast and market intelligence offerings for the business to business customer. Based on truly live retail driven data updated daily and focussed on in excess of 11 million data points a year there is no better source of up to the minute impartial market valuation and insight.

CD Auction Group has 25 years of experience of remarketing and managing vehicles for many of the UK's leading organisations. With clients from the rental and leasing sector as well as large and small corporations our success in online remarketing of used vehicles has enabled us to develop long term relationships with both our clients and buyers. We provide a complete vehicle logistics service, on site bodyshop and valeting facilities. We were recently acquired by Arctos Holding, The Arctos Group portfolio includes SMH Fleet Solutions. Most recently Hudson Kapel was rebranded to CD Salvage Auction, giving us operational control of the UK's leading remarketer of salvage and nearly new damaged vehicles.
CDL is highly regarded as an independent, financially stable and trusted partner. We work closely with customers to ensure our technologies match their needs and support highly efficient retail operations. We have established our position as a market leader in the highly competitive retail insurance sector by consistently creating powerful software solutions that deliver competitive and innovative advantage to our customers. We consistently anticipate market trends that have changed the face of insurance retail, developing technologies that enable our customers to capitalise on them. From price comparison sites to online self-service and telematics-based insurance products to the connected home. It is this approach that has led to an unrivalled track record in working with industry leading retailers.
Click Dealer is a performance partner for dealerships with over 20 years' experience and a portfolio of award‐winning, integrated products and services including: websites, dealer management systems, digital marketing services, online retailing and stock acquisition platforms, as well as reputation management. We believe in thinking differently, disrupting archaic processes and creating frictionless services, by helping dealers to manage, digitise and market their businesses. With over 1,600 independent and franchise dealership clients, Click Dealer is constantly striving to help every dealer buy and sell vehicles, more profitably, more often, through a combination of leading tech, industry expertise and a tremendous appetite to keep on improving.
Copart UK was established in 2007 and sells more than 300,000 vehicles each year through online auctions for a variety of customers including finance companies, banks, dealers, fleets, rental car companies and the insurance industry; as well as franchised, independent and wholesale motor traders. Members can choose salvage and non-salvage vehicles including agricultural and plant, HGVs, commercial vehicles, motorcycles and more; with thousands of vehicles available to bid on each day. Copart was founded in the USA in 1982; and has locations throughout Asia, North and South America, the Middle East and Europe, including 16 locations across the UK.

Cox Automotive is the world's largest automotive service organisation, providing solutions to its clients at every stage of the vehicle lifecycle. Cox Automotive help dealers, manufacturers, fleet and leasing companies boost the value of their assets to improve performance and profitability. In the UK, Cox Automotive provides stock, marketing sales and service solutions to customers including franchised and independent dealers, car supermarkets, vehicle manufacturers and fleet and leasing companies. Cox Automotive brands in the UK include Manheim, Dealer Auction, Movex, RMS, NextGear Capital, Motors.co.uk, Modix, wewantanycar.com and money4yourmotors.com. The group employs more than 2,300 team members in the UK and works with thousands of businesses throughout the automotive industry. For more information, visit www.coxauto.co.uk.
DMN Logistics offer a class leading independent solution to the fleet industry for all its logistics, storage and Inspection requirements. At the heart of the operation is a real time cloud-based system that allows the client to have total visibility of data, this allows the decision process to operate in advance of vehicles been physical at defleet or remarketing locations, so ensuring minimum vehicle downtime or preparation prior to fleet reallocation or disposal. Our services include: Single & Bulk Vehicle Transport, Inspection, Covered Transport, Fleet Re-allocation, Storage Vehicle Preparation, Car, LCV, HGV.
epyx specialises in creating technology solutions for the automotive sector. Dynamic solutions delivered through the 1link portfolio of platforms empower you to manage all of the activities involved in sourcing, e-procurement and transaction processing for the automotive sector. The 1link platforms cover vehicle acquisition, service and maintenance, daily rental, relicensing and vehicle disposal, thereby covering the critical stages in the typical lifecycle of a fleet vehicle. 1link seamlessly connects everyone involved in the supply chain – the fleet, the driver and the supplier, ensuring that transactions are completed quickly, efficiently, at a low cost and with a degree of managerial precision that would otherwise be impossible.
The Fleet Auction Group Ltd is an independent vehicle auction and remarketing group operating from purpose built locations across the country as Protruck Auctions Ltd. We run dedicated auction programmes for passenger cars, wheelchair accessible vehicles, light and heavy commercial Vehicles, plant and machinery. Our results-driven philosophy ensures that the fleets we partner achieve consistently high residual values, high conversion rates and it's all backed up by accurate reporting and 'good old fashioned' customer service. In addition, at our head office location in Leicestershire, we offer full defleet facilities including, inspection and collection, refurbishment and some innovative routes to market that will complement your existing strategy. Our ethical trading stance also ensures onward traceability and accountability for every vehicle sold, which is paramount in today's security conscious world.

Forde Recruitment is an independent recruitment agency based in the heart of the country operating all over the UK. Established in 1991, we were conceived with a simple aim - to provide cost effective, reliable and efficient recruitment solutions for businesses throughout the UK. We have been specialising in the supply of drivers, inspectors, technicians and more for more than 25 years, and it is this experience that allows us to have developed a deep understanding of the requirements within the vehicle remarketing sector. We endeavour to continue supplying our clients with the high calibre of staff they require to keep their businesses thriving!

Gain Solutions has over two decades worth of experience in providing fleet management solutions. With an outstanding reputation in the motoring industry we work in partnership with vehicle manufacturers, auction houses, lease, contract hire and daily rental companies. What sets us apart from our competitors is the flexibility in our services to offer our clients a tailored, bespoke service delivering fast decision making, pro-activity and a human touch. Our knowledge in the industry is vast and we fully understand all aspects of the management of captive, external and hire fleets, vehicle appraisals, refurbishment technologies, logistics and dealership processes.

GEFCO provides a suite of solutions integrating the whole supply chain from end of line at production facilities and throughout the vehicle life to optimise customer profitability and service quality. Services are delivered to production standards through a national network of Technical Centres and are underpinned by teams of highly skilled technicians using the latest equipment. Activities include - Pre-carriage by road, rail and sea to destination country, Vehicle storage, inspection and facility management, New vehicle preparation solutions (exterior protection removal, valeting, accessories and livery fitment), Vehicle pre-delivery preparation and repair solutions (PDI, warranty, SMART repairs, bodyshop), Whole life solutions including refurbishment and disposal, Demonstrator fleet and lease fleet management services.
Geldards is a leading full service regional law firm providing high quality legal advice to private and public companies, public bodies and government agencies as well as private individuals. Described in Legal 500 UK 2020 as a "powerhouse in the automotive sector", it has over 20 years of experience as principal legal advisors to major motor vehicle retailers, manufacturers and their supply network including the likes of Pendragon PLC, Cargiant, PSA Peugeot Citroen, Toyota Manufacturing (UK), TC Harrison, Motorpoint, Parkway and Pentagon. The team of automotive specialists are nationally recognised leaders in their field offering technical expertise, commercially pragmatic advice and "an excellent overall level of service across the board" (Chambers & Partners UK)".
Glass's, as part of Autovista Group, is the largest vehicle data providers in Europe. We deliver data, products and insights that help our customers make the best decisions at every stage of a vehicle's lifecycle. Our portfolio includes key valuation, specification and service, maintenance and repair data and products, covering cars, commercial vehicles, motorcycles and caravans.

As one of the leading franchised retailer groups in the UK, partnering many of the worlds best brands including, Audi, BMW, Mercedes-Benz and many more, we're passionate about ensuring our customers come first, every time. We aim to deliver an outstanding customer experience at every one of our franchised dealerships, and to support this all our centres have specialist, manufacturer trained staff to ensure you and your car receive the best possible attention. For nearly 20 years now we have been focused purely on the automotive industry which has paved the way for us to be one of the leading vehicle distribution and retailing companies in the world today.
Manheim, part of Cox Automotive, is a global, family owned business and a leading UK provider of integrated products and services for the vehicle remarketing sector. Manheim creates optimised marketplaces and delivers innovative remarketing solutions - so vendors get faster returns and buyers achieve higher margins. With nearly 100 years' experience, Manheim have already improved and transformed every stage of the vehicle lifestyle. Manheim connects more of the vehicle remarketing chain, from transport and inspection, to reconditioning and auctioning, and is a complete destination for automotive innovation and thought leadership.
Motor Auction Group is a family-owned independent business established in 1947 and continues to grow while keeping customer service at the heart of everything it does. Nationally, Motor Auction Group remarkets 35,000+ vehicles per year including cars, LCVs, motor bikes and non-runners. Vehicles are collected, inspected, and remarketed both physically and digitally on behalf of leading franchise dealers, car supermarkets, fleet businesses, finance houses and the public sector. Not only is Motor Auction Group one of the few physical auctions in the UK, it also offers a tailorable suite of services; driven by the latest technology designed to support its customers to improve efficiencies while maximising returns.
The National Franchised Dealers Association (NFDA) represents franchised car and commercial vehicle dealers in the UK.  Our role is to lobby, represent and support our members.  We deal with a number of issues that impact dealers on a day to day basis, including the relationships with manufacturers, advising on legislation and various aspects of dealers' businesses such as used cars, finance and insurance, and aftersales. The NFDA produce a number of industry reports including the Dealer Attitude and Consumer Attitude Surveys. There are approximately 4,900 franchised dealers in the UK representing some 40 brands and employing around 200,000 individuals.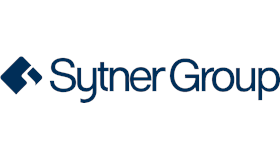 The first Sytner dealership was located in Nottingham and it took just two years to be awarded the BMW franchise for Nottingham.  After spending many years working exclusively with BMW, the decision was made to diversify the Group to represent other prestige marques and by 1997 the dealership count had reached double figures; including such brands as Ferrari, Audi and Mercedes-Benz. By 2002, the business had continued to rapidly grow, joining the Penske Automotive Group later that year.  Today, Sytner Group is the UK's largest motor dealer by revenue and despite our growth and increasing scale, we are proud to still retain a strong family 'Sytner' culture across all of our dealerships. 
Trade Car Network is a rapidly growing collective of Motor Dealer's selling trade stock with honest and comprehensive descriptions, allowing buying Dealer's to purchase with confidence and have access to Nationwide Group Stock without additional costs. We offer a unique 'Showroom View', so Dealers can immediately present a Network member's trade car to retail customers, with pre-set margins built-in. We also have a unique marketing facility, enabling Dealers to advertise a Network member's car on social media, with their own Branding, in 1 click. If you are looking to remarket larger stock numbers at a 'Buy Now' price, we have the facility to accommodate your requirements. Whether you are a Vehicle Remarketer, Trader or a Retailer, Trade Car Network is the solution for you.

Motorclean has been providing services to the automotive industry for over 45 years, we pride ourselves on offering exceptional service to our customers. Our drive for continuous innovation has helped us become a market leader in the automotive services sector. Working with industry leading organisations within dealership groups, auction houses, and vehicle rental branches we offer a host of services, including, Vehicle Preparation, SMART Repair, Vehicle Inspection, Vehicle Video and Imagery. We recognise the common challenges within the automotive industry and have developed software in house to help our customers control costs, increase productivity and provide transparency. MMS is built with our customers in mind, the user friendly interface enables users to control the complete vehicle preparation process.
Advantage Finance was founded in 1999 as a subsidiary of the long established S&U Group of Companies and has grown to become one of the UK's leading providers of specialist motor finance products. From our offices in Grimsby, where we employ approximately 160 people, we provide our products to hundreds of motor dealers throughout the UK. To deliver high levels of customer service, we built our own account management systems which has resulted in an industry leading system that has given Advantage a real technological edge in an extremely competitive market. We provide a straightforward, easy to understand, Hire Purchase product that allows the customer to finance the purchase of new and used motor cars, vans, motorcycles or caravans from any licensed dealer of your choice throughout the UK.
City Auction Group provide remarketing services in the car and commercial vehicle, heavy plant and machinery, liquidation, bankruptcy, retirement, clearance, property, catering and gym sectors. We offer de-fleet centres throughout the UK, a vehicle collections service, vehicle appraisals and valuations, on site high quality car valeting services, preparation of performance reports and handling of administration for larger trade clients. Our friendly staff members are always on hand to provide professional guidance to trade and private customers alike, to advise them on how to maximise their selling opportunities at our vehicle auctions.
G3 is a leading UK vehicle remarketing provider with an auction hall in Leeds and simultaneously online. Established in 2009, G3 has grown to one of the largest independent vehicle remarketing marketplaces. Their success is driven by a culture of fairness and outstanding customer service, for both vendors and buyers. They dispose of vehicles direct from fleet companies, finance houses and dealerships. With over sixty years' experience within the automotive industry and a growing database of 15,000 buyers they aim source the best vehicles from carefully selected partners. G3 Remarketing trades thousands of vehicles every month from Alfa's to Zonda's.

We have been providing systems, data, solutions and expertise to clients in the automotive sector since 2000. Our industry experienced team are passionate about delivering best of breed products and services, which are trusted by vehicle manufacturers, leasing providers, retailers, investors and funders for their accuracy and integrity. We help our customers build sophisticated software solutions and websites that deliver engaging and informative user experiences, using accurate data sourced directly from vehicle manufacturers in conjunction with our industry leading forecast data. Our software solutions are considered by many to be best of breed and are widely used by a client base that includes many of the industry's leading brands.
We boast a rich history in pioneering design, engineering breakthroughs, and technological firsts, alongside unprecedented motorsport success and the race-bred road cars that resulted. And now, we are a brand back on top of our game as it moves into a new era. And with new challenges for the 21st century, the PEUGEOT adventure continues with a commitment to maintain exhilaration and pleasure on every journey you take in a PEUGEOT, alongside continued technological innovation
We are the market leader in digital motor retailing and finance, providing solutions used by leading manufacturers, retailers and global finance providers. We work with car, van and motor bike manufacturers across the UK and Europe, and our software is accessed by more than 8,000 retailers across the UK alone.We're constantly developing a platform that makes online vehicle retailing a reality. We strive to make it as easy as possible for people to buy a vehicle, whether that is online or in the showroom. iVendi facilitates the finance transaction from quote to payout. We work closely with the banking sector, OEM's and vehicle retailers and have done since founded in 2009.
Autorola UK has provided market-leading online remarketing channels to OEMs, leasing companies, rental companies, outright purchase fleets and dealer groups for the past 15 years. (www.autorola.co.uk) Its INDICATA used vehicle business intelligence platform enables car makers, dealers and fleet operators to turn data-driven insights into a competitive advantage and strategic guidance to improve operational efficiencies in their used vehicle operations. The real-time solution collects, processes and analyses live used car market data to provide insights on market dynamics including demand, supply, pricing, inventories as well as powering a used car valuation guide for dealers websites called Lead Generator. (www.indicata.co.uk) Autorola's Fleet Monitor asset management system enables fleet users to track their vehicles at every stage of their lives from the time they are ordered to when they are disposed of through online or physical remarketing channels.
Honda Finance is part of the Honda Motor Company, providing tailored finance to make your new Honda purchase as easy as possible. We exist exclusively to provide tailored and cost effective finance to help Honda customers pay for their Honda products. Our in-depth knowledge of Honda products means that, in the unlikely event customers have a problem, we can help to resolve any issues with their dealer. Using Honda Finance allows customers to keep their savings intact and leave traditional lines of credit open to cover other costs like home improvements or a holiday. Unlike some credit cards or banks, we offer fixed rate interest and monthly repayments, and also guarantee that the APR seen quoted, will be the amount customers pay.
We are the UK's leading provider of roadside assistance through personal membership and business partnerships. Our Roadside division includes many other services, which enrich membership, including driving lessons and training within the Driving Services division and such services as AA Cars. We are the market leader in the roadside recovery. Our advantage is based on quality of service, brand consideration and distribution platform as well as a digital capability. As new trends emerge, our place as market leader means we can continue to be based on our technology and connected car propositions.
Established in 1973 by Jim McCarthy, McCarthy Cars remains firmly in family hands, with a strong commitment towards delivering a high level of customer service. We are an RAC-accredited business, meaning each vehicle in our used car range meets with RAC's strict 82-point preparation criteria. We feature more than 200 used cars across our two Mitcham Road in Croydon premises, including an array of marques, such as Audi, BMW, Jeep, Land Rover, Lexus, Mercedes-Benz and Volvo. As well as supplying great cars, we maintain them too, from our fully-equipped Service Centre at Silver Wing Industrial Estate. We also provide additional services, such as personalised plate fitting and the installation of in-car entertainment equipment.
From our founder, Chung Ju-Yung's, humble beginnings in 1937, up to the present day, Hyundai meaning 'modern times' has continued to encapsulate our progressive vision. With a regularly updated product range and an industry-leading warranty – Hyundai became one of the world's largest car manufacturers.Today, our founder's can-do spirit continues to drive our thinking and our range is progressing all the time, with extended driving range, premium comfort and seamless connectivity. By 2030 we aim to produce 500,000 cars with our hydrogen fuel cell technology, ushering in a new era of eco mobility.
Griffin and Griffin Consulting is a West Sussex based Company specialising in all aspects of Asset Remarketing, associated Recruitment and subject experts in Fair Wear and Tear. With over 30 years' experience working within such diverse markets such as the UK Emergency Services, New and Used Vehicle retail, Prime and sub-Prime vehicle Finance as well as Physical and On-line Auction platforms, we have the depth of knowledge and understanding to help businesses. We give the best independent advice and support to partners, are fully independent and here to help maximise the returns acquired by structure review, efficient working, improved sale channel decision making, cost of sale and refurbishment analysis and general cost reduction. We have considerable experience of Car and Commercial Vehicle Fleets as well as General Asset Remarketing.
Approved valeting was founded in 1994. We currently provide valeting in approximately 52 plus locations across the UK. Within these sites we supply our services to 6 out of the top 10 motor groups along with Tesco and Ryder. We own a fleet of 8 x single transporters which has been rated 5* for over 5 years. With Click & click being the new normal, it has never been more appealing to our customers far and wide. Approved Valeting is accountable, proactive, professional, reliable, takes ownership, is versatile, always evolving plus dedicated. We stand by our vison and values each day to ensure we are best provider in the vehicle preparation sector.
Smart Fleet Solutions is one of the UK's leading providers of vehicle logistics solutions, partnering with major fleet operators, rental companies and vehicle manufacturers to unlock the value of every vehicle through its market-leading services including vehicle inspection and commissioning, in-life and end-of-life repairs, maintenance of standby fleets, comprehensive de-fleeting services and providing services to the remarketing sector. Over the past 10 years, Smart Fleet Solutions has invested £10 million in equipment and facilities at its four state-of-the-art technical centres strategically located across the UK in Wiltshire, Staffordshire, Nottinghamshire and Scotland. Employing the latest internal and external repair techniques – from roof re-lining to paintless dent repairs – and developing bespoke IT solutions to provide clients with real-time information, Smart Fleet Solutions has the coverage, capacity and expertise to meet the needs of fleet operators nationwide.
Established in 1978, Vmoves Fleet Solutions are a leading supplier in the automotive sector providing inspections and on-road delivery of Cars, LCV's & HGV's. Utilising our nationwide Inspector/Drivers, we inspect, collect, and deliver over 30,000 vehicles per annum using handheld technology and real time systems, providing you transparency of your vehicle movements. With in-house IT development and an experienced management team, we can react to the needs of our customers in a fast and efficient manner, delivering results in a timely and cost-effective manner. All business systems and processes are accredited to ISO9001 & ISO14001 and our Inspector/Drivers undergo extensive training prior to working in a live environment and this continues during their career.