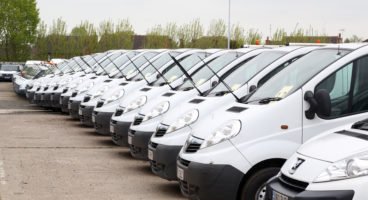 The arrival of a wider range and greater number of electric light commercial vehicles (eLCVs) on the market is the subject of the Vehicle Remarketing Association (VRA)'s latest "Focus on…" webinar.

Taking place at 10 am on Thursday 25th November, it will start with a detailed presentation about the rapidly-changing picture concerning electric vans and their adoption from Paul Kirby of EV Essentials.

A panel discussion will then follow looking at different aspects of eLCVs in relation to remarketing featuring Dean Hedger, new business development manager at The AA; Steve Botfield, senior editor, commercial vehicles at cap hpi; and Dave Fisher, fleet manager at Virgin Media O2.

Philip Nothard, chair at the VRA, said: "As visitors to the recent CV Show can attest, it very much feels as though we are the brink of eLCVs emerging as a major force in the light commercial vehicle market, so this seems like an opportune moment to provide our members with a detailed and informative overview of the sector.

"During the next year, some of the UK's largest fleets will be adopting electric vans in relatively large numbers and, like cars, production of petrol and diesel models will end in 2030, so the electrification we are likely to see in the next few years will be relatively swift. Within a couple of years, they will be a vital part of remarketing activity.

"The line-up we have assembled for the event features some of the best known and most well-informed eLCV experts working in the UK today, who between them cover everything from expected residual values to nuts-and-bolts operational matters. We are sure it will be an informative hour."

Philip said that the Focus On… series of webinars were proving very successful, having covered motor auctions and vehicle reconditioning so far.

"Understandably, the webinars we have held over the last 18 months have largely been concerned with the effects of Covid on the remarketing sector but the Focus On… format has allowed us to move on a little and start to look at some of the areas that have perhaps been largely ignored while the pandemic took all of our attention.

"We are probably going to continue with this type of webinar into the new year although are also planning on holding in January our first physical meetings since before coronavirus emerged. Given what we have all been through, that feels like a small but significant step towards some kind of return to normality."

Further information about the webinars and joining the VRA can be obtained by emailing info@thevra.co.uk.