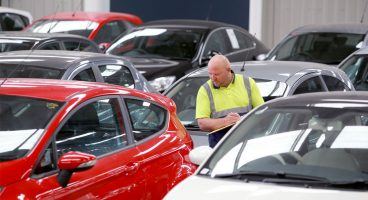 New car registrations rose by 9.4% in August, according to SMMT figures released today. In total 72,163 new cars found homes, marking the 30th consecutive month of growth.
Coming ahead of the September registration plate change, August is one of the quietest months in the calendar, adding just 3% to annual volumes. However, August's tally has taken the market past 1.5 million units, helping drive an overall rise of 10.1% so far this year.
Mike Hawes, SMMT Chief Executive, said, "New car registrations reached two-and-a-half year's of consecutive monthly growth in August, as confident private and fleet consumers continued to snap up enticing deals on a wealth of advanced new products.
"The UK's performance in the context of Europe is particularly impressive, with growth consistently ahead of the rest of the EU for the past two years. As the UK market starts to find its natural level, we expect to see the growth level off during coming months."
Registrations to private buyers have driven the lion's share of growth, up 11.3% in the first eight months of 2014. As usual the Ford Fiesta topped the best seller's list last month, in a top ten notable for the inclusion of three Vauxhalls and six cars from the 'supermini' segment.
August Best sellers
1. Ford Fiesta 4,657
2. Ford Focus 2,740
3. Vauxhall Corsa 2,435
4. VW Golf 2,376
5. Vauxhall Astra 2,043
6. Audi A3 1,641
7. VW Polo 1,299
8. Fiat 500 1,203
9. Vauxhall Insignia 1,202
10. Nissan Qashqai 1,154