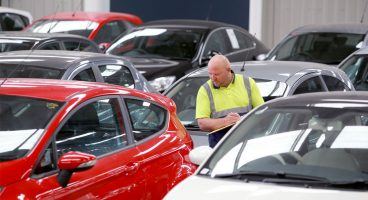 BCA has announced that it has acquired Tradeouts, a technology company behind the Tradeouts.com dealer-to-dealer online application that enables its customers to buy and sell used vehicles.
It describes Tradeouts as a key component of its strategy to serve a broader segment of customers in the used vehicle market.
Tradeouts, based in Daventry, was founded in 2012 by David Brown and is currently used by more than 4,500 car dealers who advertise more than 7,000 vehicles a day.
BCA said Tradeouts will continue to support and grow its existing customer base whilst leveraging its technology and expertise across BCA's customers.
BCA CEO, Jon Olsen said: "We are delighted to welcome Tradeouts into BCA Group and look forward to working together to deliver ground-breaking digital solutions to dealers who today we do not have the opportunity to serve.
"BCA is continually developing its roadmap of innovative digital solutions to offer premium services to both our vendor customers and our buying customers to improve their overall experience."
David Brown said there were many opportunities to develop the synergies between the businesses, across customer bases and Tradeouts' innovation expertise.
BCA has also bought AutosOnShow.
Source: AM Online