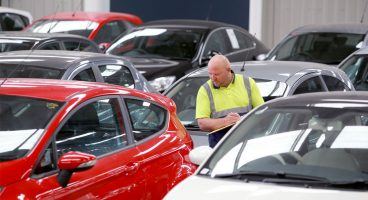 Best practice guidelines on ASA ruling to be discussed at next VRA meeting
Best practice guidelines covering how to handle the recent Advertising Standards Authority ruling on previous business use cars will form the core of the next meeting of the Vehicle Remarketing Association.
Taking place on 22nd March at CD Auction Group in Corby, it will include a detailed presentation on the subject by Jonathan Butler of leading legal firm, Geldards, as well as member reports of how they are managing the issue.
Glenn Sturley, chair at the VRA, said: "For our members and large parts of the motor industry in general, this is very much the subject of the moment.
"There is a lot of disinformation surrounding the ASA ruling but we will provide a common sense overview of the situation, providing practical advice that all parties working in remarketing – from fleets selling cars to dealers retailing them – can follow."
The ASA ruling dates back to November when two Alfa Romeo Giuliettas, bought by dealer group Glyn Hopkin from Fiat Chrysler Automobiles UK (FCA) and sold online via the manufacturer's used vehicle site, were considered misleading by the ASA because they said the vehicles had one previous owner but did not highlight that they were ex-fleet vehicles.
The meeting will also include presentations on the current state of the new and used car markets from Rupert Pontin of Cazana and the role of telematics in fleet management by Mark Rose of Vodafone.
Glenn added that the open discussions that took place following the formal presentations at VRA member meetings were quite often as useful as the presentations themselves.
"Outside of the VRA, it is probably next to impossible to access such a well-informed and far-reaching forum covering the new and used car sectors as this one. What our members bring to these discussions is invaluable and a key benefit of being part of the association."