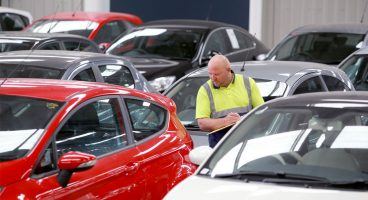 Many car buyers are oblivious of changes to the VED regime which sees the ending of the windscreen mounted tax disc on 1 October.
Trust Ford, one of the UK's biggest dealer groups, formerly Ford Retail, said that many of its customers are still unaware of the changes and how it will affect them.
"The predicted savings to the British public and the added convenience and flexibility to drivers make the end of the paper tax disc a much welcomed move by the DVLA," said John Leeman, TrustFord's operations director.
"However, it will have some very real implications for drivers and with just a few weeks to go, a surprising number of our customers are telling us they're either unaware of the change, or unsure of how it will affect them.
"In particular, those buying and selling a used vehicle need to be aware that existing tax will no longer be transferrable between owners. It will be the responsibility of the new owner to renew the tax immediately before driving away, or otherwise face a hefty fine of up to £1,000."
The group has added a special guidance page to its website to explain the changes.
Source: Motor Trader