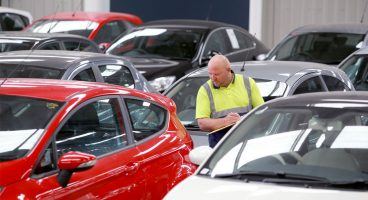 The Vehicle Remarketing Association (VRA) Inspections Working Committee, established to consider how realistic it might be to take a standard approach to vehicle inspections, has concluded that this will only happen if the industry at large works collectively towards this goal. It is confident that this will eventually be possible and, in the meantime, is suggesting that the main trade associations, which represent the inventory owners, along with the key service providers should get together to begin this initiative.
In arriving at its conclusions, it looks at the wide range of vehicle inspection types and methodologies which are currently used to support the various vehicle condition reporting requirements across the remarketing and used vehicle sector. Accepting that while there appears to be a general appetite to introduce consistency throughout this important activity, the committee acknowledges that there has been no real collective strategy to date to achieve this.
The report recognises the value of the long established BVRLA 'fair wear & tear' guide which is used by the leasing sector and identifies damage outside a given standard and the more recently introduced NAMA inspection report, which uses a zero-tolerance principal and has a condition grading scale for the principal purpose of providing information to sellers and importantly, to prospective buyers. It highlights that significant differences exist between these two inspection types alone and notes that there are a large number of additional variations along the same lines in the market, covering seller and buyer requirements.
John Davies, Chairman of the VRA, stressed the current complexity saying: "Irrespective of the historic reasons behind the different inspection types, it's far from ideal that the industry still has no single commonly agreed format upon which to base a vehicle inspection. After all, whatever the inspection is required for, surely it would make more sense to use a consistent approach, which ultimately would make it much easier for sellers and buyers and would undoubtedly drive cost efficiencies in the process. A key element in moving towards this goal will be to get all those with a vested interest in achieving this, to collectively determine a strategy for consistency, supported by common practices.
In the meantime, it's clear that varying inspection types will continue to be a feature of the remarketing world for some while, but I am confident that we will achieve a more joined-up approach in the medium term. The VRA will be reaching out to the obvious main influencers, including the BVRLA, FLA, RMIF and NAMA to join in a discussion forum early next year."
The VRA Inspections Working Committee also highlights that many organisations buying vehicle inspection services are usually quite prescriptive about what they want but, more often than not, very flexible about the type of inspection used to achieve this. Consequently the VRA is asking companies to clearly assess what their vehicle inspection requirements are, whether they are investing enough in the inspections process to gain maximum benefit and also to have an open mind about future initiatives which strive to create consistency across the market.
The full report of the VRA Inspections Working Committee, VRA View – Inspections: 'There is no wrong answer' is available to members via the Reports page on the VRA website.