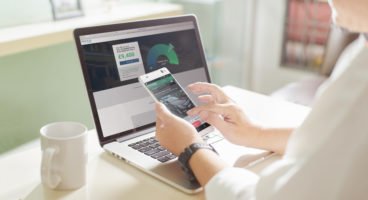 An Industry hungry for data
Everywhere we turn today, and at every seminar or conference we attend in our industry, we hear the word "data" both in the context of our business life and our social life. Both of these worlds now collide.
At DMN Logistics, we have seen this need for data as important to the client as front line physical service delivery. Yes, they need the driver to be on time; yes, the driver needs to be professional; yes, the car needs to handed over correctly – but more importantly, did we correctly identify any damage? Did we record the options? Did we collect the V5? Did we gather the service information from the service records?
All of this information is critical to the remarketing of the asset and supporting the providence of the vehicle.
To support this requirement, DMN Logistics will in early July release to their 120-strong logistics resource, their latest appraisal and Inspection app. This will capture at the point of delivery and collection all the additional information and images required to support the requirements of the client but flexible to allow a bespoke solution to suit your industry sector.
Commenting on the product Nick Chadaway, Managing Director said "Collection and delivery solutions have evolved quickly with technology and data taking the lead in this process. The new release will place DMN and its clients at the leading edge to support growth and gather vehicle intelligence."
Reports generated will be available in real time via DMN's client web portal and can be emailed direct at the point of collection, delivery or inspection to the client.