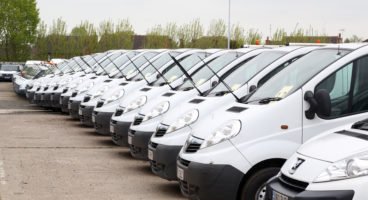 The electric van market is the subject of next month's Vehicle Remarketing Association (VRA) member meeting.
Taking place at 10 am on Wednesday 7 September at G3 Vehicle Auctions, Glasshoughton, the event will feature a range of experts on this emerging subject.
They will include Paul Kirby, director, EV Essentials, looking at the development of the electric light commercial vehicle (eLCV) sector; Steve Botfield, senior editor for commercial vehicles at cap hpi on the likely shape of the used market for eLCVs; and Steve Bridge, managing director, of Estar Truck and Van, providing a dealer perspective.
Philip Nothard, chair, VRA, said: "We're in a situation where electric vans are starting to appear on fleets in sizeable numbers for the first time, very much signalling the beginning of the electrification of the LCV sector as we head towards 2030.
"This is a trend that is obviously going to develop at speed over the next few years and our aim, with this meeting, is to provide a comprehensive picture from a fleet, market and dealer point of view. It promises to be very interesting."
There will also be a general question and answer session about the motor auctions sector, featuring Andy Conde, general manager of Manheim, Matt Dale, joint director of G3 Vehicle Auctions; and Mark Hankey, chief revenue officer of Aston Barclay.
Philip added: "Motor auctions have, even more so than most other areas of remarketing, gone through a lot since the start of the pandemic but have adapted rapidly and with a large degree of success. We're looking forward to drilling down into how they see their role in today's used car market."
As with other recent VRA events, the meeting will also be accessible online in real time for members who are unable to attend using Zoom.
Philip said: "For future VRA meetings, we're looking to a hybrid model, with members either able to attend in person or online. In the post-pandemic world, we're trying to be as flexible as possible in how we deliver services and information."
Members will also have the opportunity of a short tour of the G3's new, £12 million, purpose-built, 14-acre auction centre, featuring twin auction halls and the latest remarketing facilities.
Further details about attending VRA member meetings can be obtained by emailing info@thevra.co.uk.