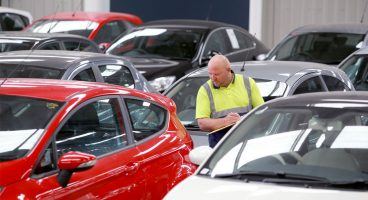 With just under four weeks to go until the Vehicle Remarketing Association's Technology Showcase, organisers have today confirmed exhibitors and invited dealer groups to take up a limited number of remaining tickets for the event. The dealer focus comes as more new cars are expected to be processed through franchise networks at the end of PCP deals and as competition for good used stock continues to rise.
"Personal contract plans increasingly characterise the new car market and more of these end of contract vehicles will come back to the dealer network," said VRA chairman John Davies. "The technology showcase is an important opportunity for everyone involved in the used car sector to learn about the latest developments in remarketing, from pre-sale and sales channels, retail support services and onto areas like data and insight. We look forward to welcoming all guests to the event."
A line-up of leading companies will be exhibiting their technology-driven products and services including Manheim, AutosOnShow, IT Fleet, Vehicle Quality Solutions (VQS), CAP Motor Research, Epyx, Glass's, Motors.co.uk, BCA and AutoTrader. More are expected to confirm in the next few days,.
A strong speaker line-up has also been assembled to provide insight into the constantly changing vehicle sales market and the technologies which will drive efficiencies in the channels attracting wholesale and retail buyers.
Josef Hargrave, Arup will look at how some of the trends he highlighted at the 2012 showcase have progressed in the last two years. Ian Webber, Microsoft, will share some of the insights from extensive consumer research into how and why time-poor car buyers are looking for new ways to buy their next vehicle. Hugh Dickerson, Google, completes the line-up with a presentation sharing views on the the way mass adoption of digital technology is changing where and how retail and trade customers make buying decisions.
Taking place at the Kassam Stadium on 24 June 2014, the second Technology Showcase will highlight many of the digital technologies that support those involved in all parts of the remarketing sector and has been designed to be entertaining, as well as informative.
TV presenter Ginny Buckley will once again serve as host for the day. Three sessions have been designed to reflect the structure of businesses involved in remarketing sector, with Ginny playing the role of roving reporter during three half hour sessions. Live interviews will be undertaken with exhibit hosts on their stands about the likely impact of technology in their areas. Interviews will be fed onto a big screen for delegates, with guests subsequently joining Ginny on stage for a Q&A session.
Tickets priced at £149.00 are available by calling 0845 450 4195 or by email: alex@relishevents.co.uk