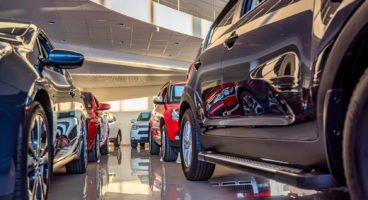 Tom Wood, CEO of Cazana, is the latest name to be added to the list of expert speakers at the Vehicle Remarketing Association's major free seminar, "The Challenges of 2019."
His presentation, "The Future of Used Car Pricing," will look at consumer and dealer developments in the vehicle pricing landscape and how remarketers can benefit from emerging technology through the intelligent use of data.
Tom founded Cazana in 2012 and hails from a business and innovation background, having led technology teams within the investment banking and pharmaceutical sectors, and founded and sold companies in the marketing technology space.
He said: "We are seeing both the development of new technology and better use of existing data tools within the motor industry to capture and predict used vehicle pricing with ever greater accuracy.
"Correctly used, this information has a key part to play for a wide range of companies within remarketing, helping them to drive profitability, especially during the periods of market volatility that we are likely to see during 2019."
Other speakers at the seminar, which is being sponsored by Manheim, include Mike Allen of Zeus Capital on the current state of the used car market and how it is likely to develop next year; Jonathan Butler of Geldards on the latest ASA developments for dealers; Philip Nothard of Manheim on fuel trends; Denis Keenan of KeeResources on WLTP; Owen Edwards of Grant Thornton on dealer economics and Paul Marchment of Arval on hydrogen cars. 
The event is taking place at Cranmore Park Exhibition Centre, Solihull, on November 22nd, and is designed to provide a complete briefing about all of the major trends and legislative changes affecting businesses involved in car and van remarketing including fleets, dealers and suppliers in a compact, four-hour format.
Attendance is free to all VRA members and anyone who is working in any part of the automotive sector. Places are going quickly, so please let us know whether you will be attending on info@thevra.co.uk.