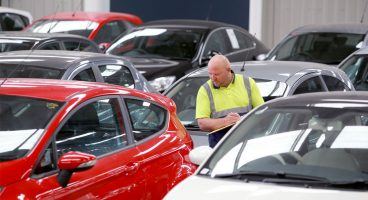 Fears about the effects of a flood of used cars in a market propped-up by PCPs could mean that we are currently living in "the good old days", a financial analyst has suggested.
Speaking at the Vehicle Remarketing Association's annual conference, Woburn Consulting Group financial services consultant Peter de Rousset-Hall, said that the current consumer-led renaissance in new car sales could end due to a changing political and financial climate or pressure on the used sector.
His comments came as part of a debate into the effects of various influences on the automotive industry, including the prospect of Britain leaving the common market following the EU referendum on June 23rd.
Rousset-Hall said: "PCP penetration is now up to about 80% and that has a huge impact on the used market because those vehicles have a residual value.
"Until now the impact of used cars going into the remarketing scheme and returning into dealerships has been remarkably low, but these may be the good old days.
"It is possible that there will be a massive influx of those vehicles in the future, into a much less orderly market and that could cause all sorts of repercussions which push people away from those sorts of products in future."
Speaking at the same event at Solihull's Cranmore Park Conference Centre last week Richard Hill, head of automotive at RBS, said: "Consumer credit has to be watched and be watched very carefully."
Rousset-Hall said that a change in interest rates could lead to a situation where some PCP customers might be forced to hand back their vehicles due to a low trade-in value.
He added: "Handing the car back to the dealership is called the 'taking the bus home option'. There are all sorts of ramifications that can result from that, not least massive customer dissatisfaction."
Rousset-Hall said that a careful reassessment of how residual values are set might need to occur in order to ensure that this situation does not occur at some point in the future.
"Manufacturers love to have high residuals because it makes them feel good and helps them sell cars," he said. "But the more people can do to set those levels at a level which means people don't have to take the bus home might, at some point in the future, prove advantageous."