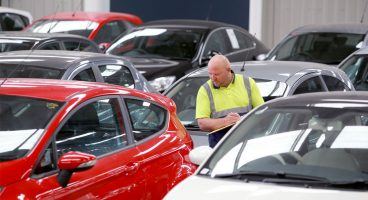 The motor industry needs to invest in educating used car buyers about the differences between "good" and "bad" diesels when it comes to emissions, says the Vehicle Remarketing Association.
At last week's meeting of the trade organisation – which represents companies that are involved in remarketing more than 1.5 million vehicles every year – there was a detailed discussion of the topic including presentations from the National Franchise Dealer Association and CAP-HPI.
Glenn Sturley, chair at the VRA, said: "It is rapidly becoming obvious that there are a lot of misconceptions circulating among used car buyers about diesel, often prompted by some poorly researched journalism in the national press.
"We are in a situation where some consumers are starting to identify diesel as undesirable from an air quality and emissions point of view, and starting to avoid them. Evidence shows that most are switching to petrol, which has its own emissions issues.
"As anyone working in the industry knows, this is a trend that makes little sense. Newer diesels are some of the cleanest cars available, especially in real world terms, and stigmatising them could actually hamper general efforts to improve air quality."
What was needed, Glenn said, was a concerted effort to explain to buyers the improvements that had been made in diesels over recent years.
"Roughly, the diesel car parc can be divided into Euro 3 and Euro 4, which no longer meet the kinds of emissions standards that are considered acceptable, and Euro 5 and Euro 6, which are some of the cleanest cars available in terms of CO2, NOx and particulates.
"Effectively, this means that the market divides into 'good' and 'bad' diesels and we believe that much more could and should be done to educate consumers on the difference between the two. This responsibility falls to everyone from organisations like the VRA to manufacturers to dealers and others.
"As a body, it strikes us that a good first step would be to fight for a better standard of coverage in the mainstream media. Some of the stories that have been published about diesel and air quality have been misleading, to say the least."
Glenn added that the subject had aroused strong feelings among VRA members and that the meeting had been among the most informative that the organisation had held.
"This is something that our members feel strongly about and, by being at the meeting, everybody learnt a lot about the situation across the industry."
Louise Wallis, head of business development at the NFDA, who spoke at the meeting, added: "Diesel vehicles still remain a good choice of engine for many drivers as they were economical to drive, particularly on long journeys.  New modern Euro 6 engines especially are clean and meet strict emission levels.
"It is important that the benefits of diesel engines continue to be promoted and drivers given a range of engine options to meet their needs."