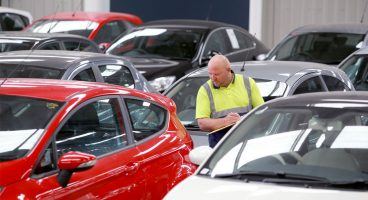 By 2050 the number of cars worldwide will have risen from 1.2bn to 2.6bn, yet in developed regions such as Europe and the USA car usage is already in decline.
Personal mobility is changing and the motor industry must explore what changes it needs to make in response to the wants of future consumers.
That was a message from futurologist Josef Hargrave of Arup's foresight, research and innovation team at this week's Vehicle Remarketing Association technology showcase.
Hargrave said carmakers sell to customers the ideal drive of the open road, but in reality the motorist's experience is nowhere near that ideal they're being sold.
Congestion and pollution is driving major cities such as Madrid and San Francisco to take action, reclaiming green space from roads. Hamburg has a vision of being car-free within 15 years.
Technology is empowering urban consumers, with integrated transport apps already in existence, car sharing clubs emerging and automated vehicles under development.
Hargrave described this as being "super disruptive technology" for the automotive market.
The future could require carmakers to design cars that can be upgraded with new engines and design features at a later date, he said.
"The issue is what you are going to do about it, and integrate this into your strategic discussions," he said.
Source: AM Online