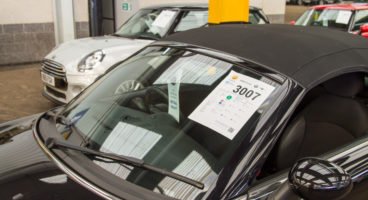 Mike Allen of Zeus Capital is the latest speaker to be added to the Vehicle Remarketing Association's major free seminar, "The Challenges of 2019."
He will be speaking about the current state of the used car market and how it is likely to develop next year, delivering an overview that will be used at the start of the day to provide a framework for all of the following presentations.
Mike has nearly 20 years of equity research exposure in the city, working at the likes of UBS Global Asset Management and Numis Securities, before becoming a founding director in the Panmure Gordon Liverpool office.
Currently, he is a board member and head of research at Zeus Capital, an independent investment banking boutique with a motor industry specialisation. Zeus has been heavily involved in a number of IPO transactions including BCA Marketplace. In addition, Zeus broker to Vertu Motors and Cambria Automobiles as well as providing research services to Lookers and Marshall Motor Group within the PLC universe. Mike has also been a long term board advisor to Carwow and has helped to attract £48m of venture capital investment.
He said: "Next year looks likely to present a very volatile market place, creating considerable uncertainty and making business planning in the short and long term very difficult. We'll be looking at what we believe will be the key market trends of 2019-2020 pre-and post-Brexit and how they may affect dealer profitability, especially at PLC level."
Other speakers at the seminar, which is being sponsored by Manheim, include Jonathan Butler of Geldards on the latest ASA developments for dealers; Philip Nothard of Manheim on fuel trends; Denis Keenan of KeeResources on WLTP; Owen Edwards of Grant Thornton on dealer economics and; Paul Marchment of Arval on hydrogen cars.
The event is taking place at Cranmore Park Exhibition Centre, Solihull, on November 22nd, and is designed to provide a complete briefing about all of the major trends and legislative changes affecting businesses involved in car and van remarketing including fleets, dealers and suppliers in a compact, four-hour format.
Glenn Sturley, chair at the VRA, said: "We're very pleased to welcome Mike to the programme of speakers who are taking place in the seminar.
"At a time when the outlook appears hazy, complicated by issues such as Brexit at a macroeconomic level through to the specific impact of WLTP on the motor industry, Mike will be able to offer useful insight to help delegates navigate around these difficult times.
"Places at the event are already going fast, so we would urge people to register with us as soon as possible."
Attendance is free to anyone who is working in any part of the automotive sector and more details can be obtained by e-mailing info@thevra.co.uk.