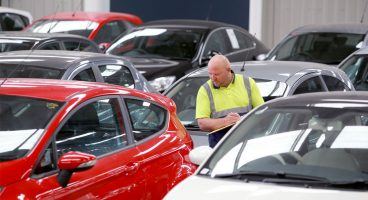 The Vehicle Remarketing Association (VRA) is looking for more franchised and independent dealers to join its ranks as part of a move to double its membership within the next two years.
The association represents auction houses, carmakers, leasing companies and service providers in the wholesale car sector. Its members process 1.6 million cars a year with a value of £8bn.
Inchcape is currently the only franchised dealer group member but the trade body is targeting more to  join  its ranks.
"If we had six to 10 dealer groups that will give us a good broad, consistent view we can put into the mix. We want members who want to engage and are not afraid of getting their view across. They can put pertinent questions and get answers from carmakers and service providers," he said VRA director Rob Barr.
The trade body currently has 55 members, including Auto Trader, Vauxhall, Epyx, Glass's and Vauxhall, but wants to have 100 by the end of 2017. Lex Autolease's Car Select supermarket is also a member.
The VRA was founded five years ago with a view to raising standards and generating accepted best practices across the industry. It wants to standardise vehicle inspections for example.
It also wants to raise the profile and professionalism of the industry and provide training for members.
On the subject of PCPs he said: "It will only affect values if the distribution of those cars is out of kilter with the ability of the market to absorb them quickly. I do not think it is that big an issue personally."