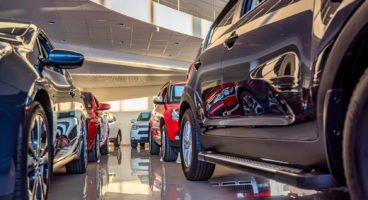 Three of the UK's leading used car valuation experts will be speaking at the Vehicle Remarketing Association (VRA)'s second 2021 Outlook Seminar on 5th November.
Derren Martin, head of UK valuations at Cap Hpi, Rupert Pontin, director of insight at Cazana and Jayson Whittington, chief car editor at Glass's will be answering questions on The Used Car Market in 2021.
The webinar is part of a series of briefing events that the VRA is holding over the coming weeks that are open to anyone who works in the motor industry. Each lasting 30 minutes, they are designed to provide a compact but expert summary of next year's prospects in key areas of remarketing.
VRA chair Sam Watkins said that the first of the Outlook Seminars held last week, with Steve Freeman, head of automotive at MHA Consulting looking at Possible Coronavirus Scenarios in 2021, had been very well received.
She explained: "There is little doubt that next year is going to be difficult in all kinds of ways and there is a genuine thirst throughout the remarketing sector for credible information and guidance.
"I think everyone realises that vehicle valuations over the next year could be especially tricky with so many unpredictable factors potentially affecting the market and we are pleased to have three of the most knowledgeable people in the industry taking part in this forthcoming webinar.
"It'll be interesting to see where they agree and, of course, where their thoughts may differ. Also, the discussion format we are using will mean that VRA members and others will be able to actively take part in the dialogue. We're expecting it to be one of this year's essential webinars."
Sam added that the VRA Outlook Series was taking place of the VRA Seminar, which normally takes place every November but had proven impossible to hold in the current environment.
"Despite the pandemic, we wanted to try and organise something similar to the VRA Seminar but are also mindful that there is a degree of webinar fatigue underway. Over the last few months, most of us have spent a lot of time on Zoom.
"The format at which we have arrived is designed to pack the maximum amount of information into the minimum time commitment. Anyone who attends all four events should find themselves fully briefed about remarketing over the next year.
"One of the good things about our normal seminar is that it is open to anyone who works in the motor industry and we have decided to continue this offer into the 2021 Outlook Seminars. It is not just for VRA members."
Those who wish to register to attend the 2021 Outlook Seminars should e-mail info@thevra.co.uk.