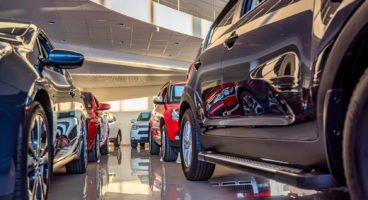 New diesel car sales are falling so quickly that there could be shortages of them on the used market in the near future, says the Vehicle Remarketing Association.
The organisation – which represent companies that handle, sell, inspect, transport or manage more than 1.5 million used vehicles every year – says that while new car diesel demand has plummeted, corresponding used demand has stayed relatively firm.
Philip Nothard, deputy chair at the VRA, pointed out that in the two-year period since Dieselgate, which was followed by the impact of WLTP, half a million fewer diesel vehicles have entered the used car market.
He said: "We are in an overall situation where the number of new cars entering the market is falling quite quickly while the used sector remains relatively buoyant and this is creating an overall shortfall of vehicles.
"However, this situation is even more acute when it comes to diesels. The speed of decline in diesel has been much more rapid than the overall market but, generally speaking, demand for used diesels has not really fallen very much at all."
Philip said it was important to realise that the factors affecting new and used car buyers of diesels were very different.
"In the company car sector, which accounts for around half of the new market, there has been a move away from diesel at a corporate level while, for private buyers, there have been factors such as rising VED rates.
"However, used car buyers tend to take a much more practical view. They have bought diesels over many years because they are tough, economical and practical – and these factors haven't really changed.
"If we reach a situation where petrol and hybrid derivatives of a model are all that is really available in the used market, then used car customers will ultimately buy them, of course, but where a choice exists, many continue to have a preference for diesel."
Philip added that it was not inconceivable that a situation could develop in the medium term where diesel derivatives of some types of car carried a price premium in the used sector.
"This probably wouldn't happen across the market but could easily occur in, for example, the large SUV sector, where the running cost difference between petrol and diesel derivatives are very much in favour of the latter."