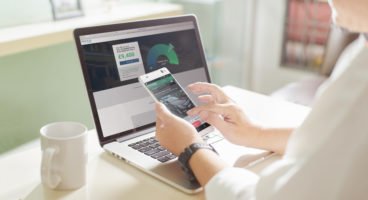 How new digital technology is revolutionising the remarketing of cars and vans will form the core of the next meeting of the Vehicle Remarketing Association.
Taking place on 11th July at Geldards in Derby, it includes presentations on "How to Thrive in a Competitive Digital Marketplace" by Nick King, director of insight at AutoTrader and "The Current State of Online Motor Retail in the UK by Rob Severs, VP data and insight at iVendi. There will also be an analysis of the current used car sector by Derren Martin of CAP HPI.
Glenn Sturley, chair at the VRA, said: "There have been dramatic shifts in how vehicles are remarketed over the last few years thanks to digital technology and we expect there to be more in the near future.
"This change is reaching everything from how fleets dispose of vehicles, to how dealers retail them and every point in the remarketing process in-between, from vehicle movements to preparation. It is a very important subject for our industry.
"The speakers that we are including in the July meeting are two of the leading experts in this area and we are looking forward to hearing the insights that they are sure to deliver."
The VRA has this week launched new technology of its own in the shape of a new website designed to provide members with enhanced methods of engagement with the organisation.
Glenn said: "Our old website was very much brochureware but our new one provides a range of methods for members to interact with each other and with the VRA board.
"There are forums, blogs, regular news sections and more, and it works very well on mobile devices. We are currently in the midst of a recruitment drive and the website is a key element of our proposition.
"We'd urge anyone working in the remarketing industry to visit www.thevra.co.uk and take a look."