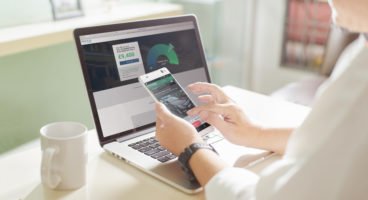 New Thinking in Remarketing Technology is the subject of the Vehicle Remarketing Association's (VRA) next webinar, taking place on Wednesday 23rd February at 10.00am.
There will be three main speakers, each looking at different developments affecting the sector. Rob Severs, VP of product at iVendi will be examining the latest thinking in online automotive retail; Debbie Fox, commercial director at epyx, will be speaking on the ways in which connected car and van technology is starting to have an impact; and James Smith, country director at Modix, will cover current trends in manufacturer approved used car online marketing.
VRA legal counsel Jonathan Butler of Geldards will also be explaining how the latest Law Society recommendations are likely to affect the use and adoption of autonomous vehicle technology.
Philip Nothard, chair at the VRA, said: "The conditions created by the pandemic mean that the development and adoption of new technology in the remarketing sector has accelerated apace in areas ranging from vehicle movement, preparation and retail through to advanced new features being seen on the cars themselves.
"This is a subject that covers many bases and we are sure that members will learn much from this webinar that will help them plan their own future business strategies."
More information about joining the VRA and attending its webinars can be obtained by emailing info@thevra.co.uk.