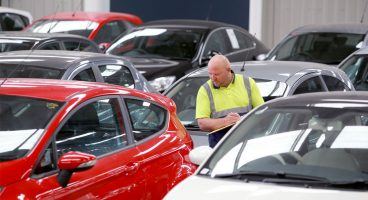 The annual conference for the Vehicle Remarketing Association, held last week, provided a great melting pot for views on the state of the used car market and many delegates were keen to ask if the used car market was facing a crash.
Experts on the question and answer panels were in agreement that a crash in values is unlikely simply because the used car market is one of the few truly free markets and deals with massive volumes on a daily basis. However, there was also a consensus that the current volumes of new cars being supplied on PCPs will have an impact on the used car market eventually.
Already there's talk that franchised retailers are sending end of term cars back to the finance house because they don't like the price – only to pick up the same cars for a cheaper price, later, when they get to auction. There was also the view that there is a downward pressure on used car prices in general and there was some talk of a 'readjustment'.
Perhaps the most important point was that while customers can simply hand a car back at the end of a PCP and walk away, this would not only mean a loss of repeat business it will also leave buyers with a negative view of both PCP schemes and the retailer who sold it to them originally.
Take this to an extreme and you could end up with consumers who feel they have been mis-sold their PCP, and with all those firms currently chasing PPI claims running out of business they may just turn their attentions to PCPs.