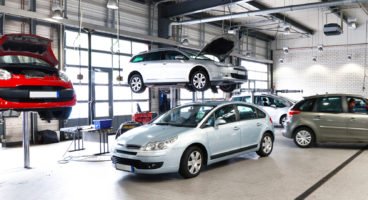 Sub-standard repair work to used cars is becoming a bigger problem thanks to the rise of personal leasing, says the Vehicle Remarketing Association.
The organisation, which represents companies that between them handle, sell, inspect, transport or manage more than 1.5 million used vehicles every year, says that more and more cars are being presented for sale online and at auction with what the industry terms "previous poor repairs."
Sam Watkins, chair, said: "Previous poor repairs are a real problem when it comes to a vehicle sale. They affect the value, they make the vehicle trickier to sell and they can lead to a delay in the sale if they need to be brought up to an acceptable standard.
"Our members are telling us that they are becoming more and more common. The issue, we believe, is being caused by the rise of PCP and PCH in both the new and used sectors.
"Traditional leasing customers tend to know about expectations when it comes to vehicle repair standards but private motorists are often leasing a car for the first time.
"If the vehicle is damaged, they will sometimes seek to get it repaired as cheaply as possible, which means repairs ranging from marginally sub-standard through to what can only be termed 'bodges' where the customers has attempted their own repair."
The previous poor repairs tended to mostly affect vehicle bodies, with paint generally the biggest issue, but could also relate to mechanical and electrical work.
Chris Weeks, director at National Body Repair Association, added: "Poor previous repair is not only a problem suffered by the vehicle remarketing industry, even repairers themselves can be shocked by the standard of previous work seen on newly damaged cars.  The simple answer would be for vehicle sellers offering PCPs or similar to insist that repairs are carried out either by the manufacturer or an NBRA approved repairer that offers repairs at a range of costs, but always to a consistently high standard."
Sam concluded: "In the worst cases, the delay to sale can be considerable because the car has to be sent to a specialist that has the knowledge and equipment needed to carry out the work."
The best way to solve the problem, she added was to better communicate the repair standards expected of PCP and PCH customers, such as the need to use an approved bodyshop.
"In almost all cases, the person leasing the car will pay an end-of-life recharge for the previous poor repair, so it will not ultimately save them money.
"Really, what we need is for better communication with leasing customers to make them aware of their responsibilities in terms of maintaining the condition of the vehicle to try and stop the problem occurring at source."