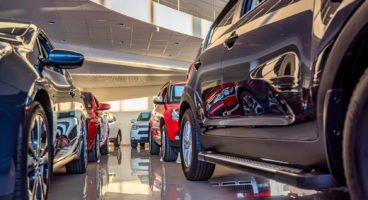 Recruitment and retention is the topic of the Vehicle Remarketing Association's (VRA) next webinar, taking place at 10am on Wednesday 6th April.
Three speakers will examine what Philip Nothard, VRA chair, describes as "among the most acute issues affecting the remarketing sector at this moment in time."
Helen Crooks, director of Wright People Human Resources, will provide an overview about what is causing labour shortages in the wider economy and how they can be tackled; Joanna Hollingdale, careers and student membership manager at the IMI, will be talking about its new Diversity Task Force Report, which examines diversity issues in the sector; and Chris Brown, managing director of Rippl, River Software's employee engagement division, will be looking at frontline employee engagement and how it can improve employee retention and save costs.
Philip Nothard, VRA chair, said: "Difficulties with recruitment and retention are currently very common across the remarketing sector, with businesses struggling to find the right candidates for many different roles.
"The speakers taking part in our webinar will provide an excellent summary of where we are right now, as well as proposing a range of possible solutions, providing our members with information that should help them tackle this issue effectively."
This event is expected to be the VRA's final webinar following the pandemic before resuming in-person meetings in May.
Philip said: "While webinars have proven invaluable in supporting our members during the Covid period, it feels long overdue that we are all able to get together, so we're very much looking forward to being able to do so soon."
There are also plans to make future VRA in-person meetings accessible in real time online using Zoom for members who are unable to attend.
Further details about attending VRA member meetings can be obtained by e-mailing info@thevra.co.uk.