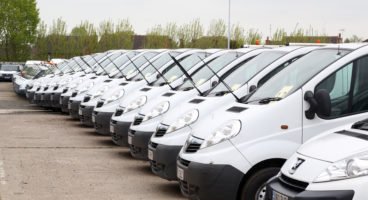 The remarketing sector needs to learn to present used electric vans correctly to maximise their saleability, delegates were told at a webinar organised by the Vehicle Remarketing Association (VRA).
Paul Kirby of EV Essentials explained that additional care needed to be taken to highlight operational factors such as range, speed of charging, and payload.
"Arguably more so than diesel vans, potential buyers of eLCVs need to know that the vehicle they are considering will meet their operational needs. That means actively highlighting their capabilities in terms of range and charging.
"To some extent, remarketers of electric vans will be educating many people about how to use these vehicles, their advantages and their limitations. This is a role that the sector really will need to adopt to amplify sales and values."
Paul said that used eLCVs were unlikely to hit the used market in quantity for some time to come, probably around the middle of the decade.
"We're in a situation where the mass supply of these vehicles is only just starting to take place and a majority of the orders are being placed by major fleet operators who could well hang onto them for five or six years.
"My personal view is that demand for used eLCVs will exceed supply well into the second half of the decade and, for that reason, there is every reason to expect values to be strong."
Paul was speaking at the latest of the VRA's "Focus on…" webinars, which also featured a panel discussion about electric vans featuring Steve Botfield, senior editor, commercial vehicles at cap hpi; Dean Hedger, new business development manager at The AA; and Lorna McAtear, head of fleet at National Grid.
Philip Nothard, chair at the VRA, said: "There is very strong interest in eLCVs among our members and the webinar provided a format whereby they could learn from experts about the market, the vehicles, and key operational aspects.
"Perhaps the most interesting factor for many was the excellent driver feedback that early-adopter fleets are receiving about electric vans, with praise for the driving experience feeding through into lower accident rates and higher general care."
Further information about the webinars and joining the VRA can be obtained by emailing info@thevra.co.uk.