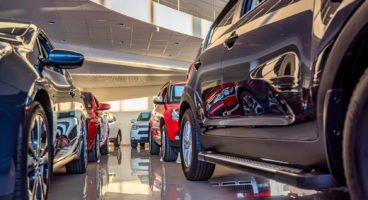 Short-medium term instability in the used car sector as a result of today's Government announcement on the banning of new petrol and diesel car sales from 2040 is "highly unlikely", says the Vehicle Remarketing Association.
The trade organisation – which represents companies that are involved in remarketing more than 1.5 million vehicles every year – says that the deadline is far enough away that its strongest effects will not be felt for some considerable time.
Glenn Sturley, chair at the VRA, said: "The implications of this announcement are huge and a more measured approach to this news reaching the market would have been welcome.
"It is certainly something that will institute significant changes – from a remodelling of our city streets to install mass recharging networks for electric cars to potential loss of jobs in the oil industry.
"However, the first thing to say is that a solid and committed clean air strategy is something to be welcomed. People are dying because of the poor air in our cities and that is a completely unacceptable situation.
"The second is that it is highly unlikely that this announcement will have any kind of immediate effect on the market for used petrol and diesel vehicles, especially those that meet the newer, cleaner Euro 5 and Euro 6 emissions standards.
"There are several good reasons for this. The main one is simply that 2040 is a long way away in terms of car sales. Most motorists will own half a dozen cars between now and then based on normal length of ownership.
"Also, the used car market cannot undergo a sudden switch to non-petrol and diesel cars simply because alternatives such as EVs are around in relatively tiny numbers. The rate of change will be largely dictated by availability.
"There is also a strong argument that there is no need for there to be a sudden change. Euro 5 and Euro 6 cars already meet stringent emissions standards and are not a significant contributor to city air pollution. It is older vehicles that are the issue.
"However, what is certain is that this news prompt wide-ranging and thought-provoking discussion across our industry and society as a whole. These should certainly involve us opening in-depth dialogues with government about this change and its implications.
"As more information becomes available, we intend to comment further on its likely effects on our industry."