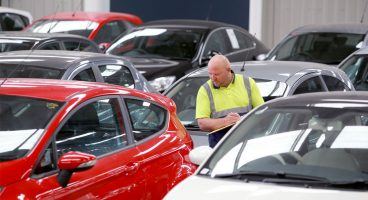 Used car values are set to decline throughout 2016 as large volumes of PCPs come off contract and hit the market.
Head of valuations at Glass's Rupert Pontin told delegates at the Vehicle Remarketing Association's annual conference last week that values would fall but not crash in 2016.
"I do not think we are going to see a price crash. The new car market has increased significantly and we have seen an increase in volumes coming back into the market and that will continue during the course of the year.
"For me there is little doubt that an increase in volumes will mean values will start to come back but we will not see a price crash so long as we stay with the status quo we have at the moment."
Richard Hill, head of manufacturing and automotive sector at the Royal Bank of Scotland said he was keeping a close eye on the booming new car market.
"From a corporate perspective, with new car registrations rising year after year we are watching very closely the impact of that.
"A bump in the road on that can have serious financial disruptive issues for businesses. It is one thing we are keeping a very close eye on and the levels with which it continues to rise," he said
"The SMMT has predicted a flat year for the past three years I guess the question is when is there going to be a move down to 2.2m or 2.3m. Whether the current levels or sustainable or not is something we are going to keep a very close eye on," he said.