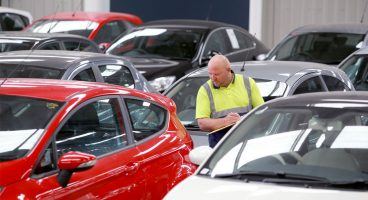 Average values for vans remained at near record levels in September, according BCA's latest Pulse report.
The auction house said there was still a shortage of ready to retail vans in the market.
The average van at BCA sold for £5,560 in September, the third highest monthly average value on record.
Part-exchange LCV values improved by £113 (3.1%) in September, reversing three months of decline to reach an average of £3,691.
BCA's general manager for van Duncan Ward said: "There can be little doubt that the improving economic background is giving a boost to the used LCV market, and small and medium-sized enterprises (SMEs) remain positive about future prospects.
"The shortage of good retail quality stock is helping to keep values firm and competition is high for well-presented vans in good colours.
"We are now moving into the time of year when the demand for parcel, courier and delivery vans of all types and capacities starts to ramp up, and this will help to keep values firm over the coming weeks."
Source: Motor Trader