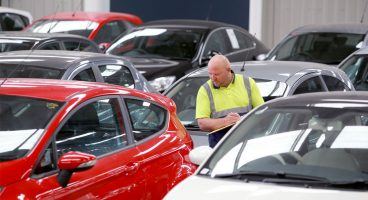 From January 2015, all Vauxhall cars and vans will carry a three year*/60,000 mile warranty (down from 100,000 miles) with options for extension.
Tim Tozer, Vauxhall's chairman and managing director, said: "In today's market, 65% of retail sales are supported by a finance package and within that, over 60% are PCPs.
"This has dramatically changed ownership patterns resulting in fewer customers retaining their cars beyond three years.
"Couple this with a €4 billion investment in high technology powertrains and state of the art new products and it no longer makes business sense to invest in 100,000 mile warranty cover.
"We will continue to focus our investment on providing our customers with a high quality and satisfying experience, both at dealer and company level, throughout their purchase and ownership period."
Existing vehicles with 'lifetime warranty' will continue to be covered for up to 100,000 miles whilst the vehicle remains with the first owner, subject to annual validation.
The new three year/60,000 mile transferable warranty includes AA roadside assistance (with Homestart and full European cover) in the first year and is available with extension options up to four and five years.
Note: * Vivaro and Movano van warranty is three years/100,000 miles.
Source: AM Online