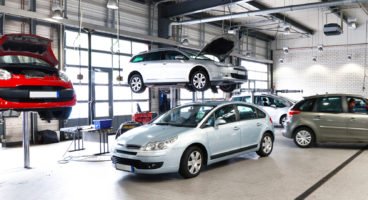 A central resource that provides access to the service histories of all the cars and vans that form the UK car parc is urgently needed by the remarketing sector, says the Vehicle Remarketing Association.
The organisation, which represents businesses that handle, sell, inspect, transport or manage more than 1.5 million used vehicles every year, says that missing service histories can have an impact on the value of a car or van easily running to 5% or more.
VRA chair Sam Watkins explained: "Absent service histories are almost certainly the number one factor that unnecessarily reduces the value of a car when it comes to being sold. It is seen by traders and buyers as proof that a car has been properly maintained and cared for. Yet at auction, around a quarter of vehicles are presented without a service history.
"On a typical vehicle, the value lost is probably counted in terms of hundreds or low thousands of pounds but on high-value, specialist vehicles, it can potentially run in a five figure sum. The only time that a service history starts to become less important is near to the end of a car or van's life, when the condition starts to outweigh all other factors."
The frustration, Sam explained, was that the information was generally electronically stored by dealers that had carried out the servicing but just wasn't available centrally.
"Virtually every garage in the country now carefully records all the jobs that it carries out on a vehicle on some form of IT system and, in 2019, many of these use cloud storage.
"It would take a limited effort to make this available through some form of central portal that shows work has been carried out. A vehicle's MOT is available to anyone online on this kind of basis, so why not the service history?"
This would be especially easy for franchise dealers to carry out, with most of them using dealer management systems supplied just a handful of providers.
"Even if we could only get franchise dealers to do this, it would be a big step forward and would likely help to underline the value of the most expensive cars that are remarketed.
"Independent garages would undoubtedly present more of a challenge but, as already mentioned, this is successfully done for MOTs. It should not be a significant task."
Sam said that the VRA would be keen to facilitate conversations that could help to create momentum behind a central service histories portal.
"Anyone from manufacturers to dealers to technology providers who believe they have a contribution to make to this debate would be very much welcomed."