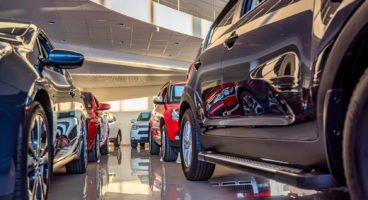 The Vehicle Remarketing Association has added its support to the British Vehicle Rental and Leasing Association's response to the current Government's WLTP consultation.
Sam Watkins, chair at the VRA, said that her organisation shared the BVRLA's concern about how the potential, negative impact on the company car sector could have widespread repercussions.
She explained: "The Government's stated intention to do nothing to the bands equates to a relatively substantial increase in company car taxation.
"This is problematic in several respects and, we believe, shows a potential lack of understanding about the company car's role in both the UK motor industry and wider business community.
"Fundamentally, the company car provides UK business with a method of flexible, cost-effective business transport that is really inaccessible through any other route.
"Making company cars unattractive to employees from a taxation point of view doesn't mean that those same journeys won't be made – they will, but in cars provided by employees that will be older, more polluting and potentially also less safe.
"The way in which the company car market provides a continual turnover of relatively new stock through the remarketing sector is perhaps the single most important reason why the UK has among the least polluting vehicle parcs in the world."
The BVRLA is urging the Government to act in four main areas over the WLTP consultation:
Adjust future VED and company car tax bands for 2020 and beyond to account for the increase in WLTP-based CO₂ figures
Provide a legacy CCT table for pre-April 2020 vehicles, freezing the rates at 2018/19 level
Provide a 4/5-year view of future company car tax and VED bands, enabling fleets and drivers to plan their vehicle choices
Ensure that all CO₂-related taxes and charges (e.g. congestion zones, lease rental restriction) are treated consistently under WLTP
Sam added: "We are urging all of our member organisations to respond to the Government, using the BVRLA response as a framework, by the February 17 deadline."
More details can be found at https://www.bvrla.co.uk/resource/taking-action-on-wltp.html.
The VRA represent companies that handle, sell, inspect, transport or manage more than 1.5 million used vehicles every year.