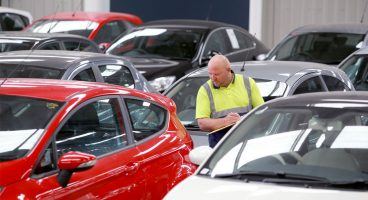 On Thursday 19th May, over 150 delegates descended on this year's VRA Conference – An Industry You Can Bank On – at Cranmore Park, Solihull. With great keynote speakers supported by expert panellists, delegates enjoyed a day of insightful commentary, meaningful debate and highly topical discussion.
Hosted by TV broadcaster and motoring journalist Ginny Buckley, notable subjects included the contentious but increasingly relevant EU referendum and its potential impact on the automotive industry, the challenges of the constantly evolving remarketing environment, the changing influence of the consumer on supply chain, and a fascinating look into future technology.
Subsequent panel sessions provided delegates with the opportunity to pose challenging questions to key industry experts, and leading industry suppliers were also present to showcase their latest propositions for delegates to discover.
The VRA would like to thank the speakers, Debapratim De – Deloitte, Tim Hudson – Manheim, Mark Squires – NFDA, Lynne Goulding – Arup and all our panellists for their invaluable contributions. Further to that, we'd like to thank our event sponsors Manheim and the BCA, the exhibitors and all those who attended – we look forward to welcoming you again next year.
If you have not already done so, we would be grateful if you complete the post-event survey featured on your Conference App (www.vraconf16.com). Your feedback is highly valuable and will help us to further improve the conference in years to come.