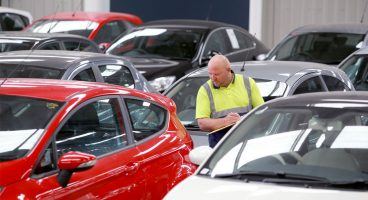 Steve Jackson has been appointed chief car editor at Glass's with responsibility for all car valuations and forecasts for the new and used markets.
He joins from LeasePlan UK where he was general manager of direct channel remarketing, managing LeasePlan's OEM vehicle repatriation programme, including auction and online relationships, as well as looking after its driver sales and B2C initiatives.
Prior to that, Jackson spent six years in the Middle East, the first two setting up a fleet and remarketing programme across the Gulf Cooperation Council area and the final four with Manheim International establishing a new remarketing business.
At Glass's, he will work closely with the company's customer service and sales teams as well as managing manufacturer, OEM, dealer group and auction relationships from a data and market perspective.