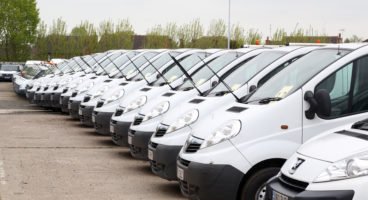 Supply issues affecting the used car and van sectors are the subject of the latest "Five Minute Briefing" from the Vehicle Remarketing Association.
Six experts from the industry body's board have summarised in a single paragraph what they expect to be the result of the current headwinds affecting availability including the semiconductor shortage, the COVID pandemic and Brexit.
They include Derren Martin, head of valuations at cap hpi; remarketing consultant Cliff Deller; Rupert Pontin, director of insight, Cazana; Marcus Blakemore, director, MJB Automotive Solutions; and Gary Xuereb, commercial director, DMN Logistics.
Philip Nothard, chair at the VRA, whose views are also included in the document, said: "We produced our first Five Minute Briefing for the reopening of dealer showrooms and it proved to be a very popular document, providing useful takes from a variety of voices in an easy-to-digest format.
"The new edition tackles what we believe to be potentially the biggest issue facing the used car and van sectors at the moment. It is becoming clear that supply is going to be a problem for some time to come and we have tried to look at its effects from as many different remarketing angles as possible.
"We are planning more Five Minute Briefings for the future and are also open to suggestions from across the industry for subjects that the remarketing sector would like to see tackled by our experts."
If you would like a copy of the "Five Minute Briefing" email sanjay@paperchasepr.co.uk.