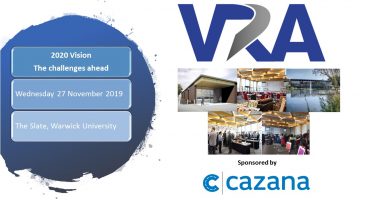 Power of using retail dynamic pricing in a wholesale market
Accredited to Rupert Pontin, Director of Insights, Cazana
What do we mean by retail dynamic pricing?
Data-driven pricing is changing the way we sell, buy and value vehicles. Cazana's award-winning
realtime retail data and valuations look at the whole market to provide the most accurate vehicle
valuation and forecast data in the industry. Our data enables us to see market trends and
changes as they happen in realtime, using data science and transparent retail back methodology
as opposed to manually edited guides.
What are the main benefits of using retail dynamic pricing?
Retail dynamic pricing helps you to increase your return on investment. How? Put simply, by
allowing you to know what the retail customer is willing to buy the car for. You can then give the
trade dealer a fairer price for the vehicle as well as allowing yourself to make a little extra margin.
To get the price at the wholesale market you need to understand the buyers market and retail
data. This will in turn allow you to understand what the retail customer will pay for your vehicle
and what the trade dealer can sell it for. Knowing all of this information will allow you to get the
best money for your asset and sell it on quickly.
Staying up to date. It's no secret that the car market is more complex and challenging at the
moment with dealers struggling to get customers through the door. To make sure you can sell
your asset on as quickly as possible it's important to stay up to date with what is happening in the
retail market. Cazana's realtime data looks at the whole market not just individual retail
advertising platforms or low volumes of wholesale data and is updated every 24 hours giving you
a fresh and speedy view of what your assets are worth.
This realtime view can also help you to highlight vehicles that are are depreciating rapidly and
won't be worth what you forecasted. Allowing you to cut your losses early, offer the customer a
new car and sell the vehicle on promptly.
What tools do Cazana offer?
Cazana Muti – Cazana Multi is a powerful enterprise tool used to interrogate vehicle lists in bulk
in Excel and CSV formats. Multi allows users to upload thousands of rows of vehicles on their
asset list, in stock or that they are considering buying and output realtime valuation and vehicle
information against every row. Multi is heavily used by the automotive trade and lenders to
assess stock and portfolio values within their current workflows without the requirement to
integrate APIs.
This powerful tool allows remarketers and leasing companies the opportunity to revalue entire
fleets within minutes. When your assets leasing life comes to an end, you can simply revalue in
bulk and in minutes you will have a list of both trade and retail prices for all of your current assets.
You could also run entire auction catalogues through Multi if you would like up to date values on
the day of the auction.
This handy tool will save hours of manual work and allows redeployment of pricing teams to more
innovative routes to market, saving you both valuable time and money.
Cazana Finance Companion – This is used by vehicle lenders and brokers to better understand
the value and provenance of used vehicles at point of quote and whilst on-risk. The combination
of full vehicle history data, including an Experian-powered provenance check, previous listings for
sale, Cazana realtime valuations and the ability to back and future-date valuations, come together
to provide a powerful one-stop tool to vehicle lenders.
Using Cazana's days to sale will show how long it will take the dealer to sell the vehicle in
question and the tool will also show the impact of condition on pricing. This gives invaluable
pricing insight that will highlight whether or not it is worth getting the vehicle repaired before
wholesale or whether or not it's worth selling the vehicle to the trade in defleet condition.
If you are curious to learn more and want to trial our data for yourself to see exactly how powerful
it is and how it can help you sell assets more profitably, please get in touch with us on
sales@cazana.com or reach out directly to Rupert Pontin on rupert@cazana.com.